We may earn commission from links on this page, but we only recommend products we love. Promise.
35 Bachelorette Party Decorations That'll Make Your Hangover Seem Worth It
Is there anything eggplant cocktail napkins can't fix?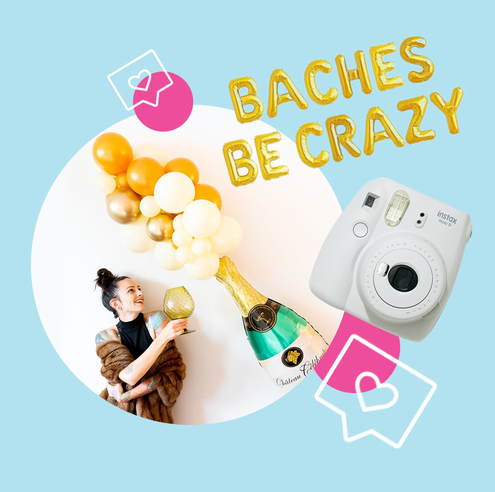 When that bachelorette party planning email hits your inbox, stay calm, carry on, and reply with "I've got the décor!" Why? Because shopping for bachelorette party supplies and decorations is arguably the best bach party job there is (besides no job at all, obviously).
Allow me to count the ways. First, you're in charge of setting the fun vibes for the weekend or night or however long your crew plans to rage. Just remember: With great power comes great responsibility. But, secondly, it only requires you, yourself, and your Pinterest account. You don't have to deal with anybody else's bullshit. Finally, it's fun! Who doesn't want to procrastinate at work with pretty pictures of balloons, napkins, pool floats, and all the punny swag a bride could want.


Internal Server Error
The server encountered an internal error and was unable to complete your request. Either the server is overloaded or there is an error in the application.
If you need more inspo, check out all 35 of the items below, add to cart, and deploy the Venmo requests STAT. Let's get lit.
Check out Cosmo's official bachelorette guide for more mind-blowing tips, tricks, and ideas.
This content is created and maintained by a third party, and imported onto this page to help users provide their email addresses. You may be able to find more information about this and similar content at piano.io